Our Craft
Life's transitions provide a time to share stories and memories and to show love, compassion, and support. We offer thoughtful and commemorative products to help you witness, celebrate, mourn, and remember.
Here you can explore an example of our LifeStory Books, designed to collect and showcase beautiful memories, and discover our signature Grief Kits, designed to help you offer tangible support to those in transition.
We help you bring stories to life
Life's stories deserve to be captured and commemorated in a way that provides meaning and tangible value. Whether it's a retirement, a birth, or a loss, custom LifeStory books are a powerful way to communicate care through the act of sharing.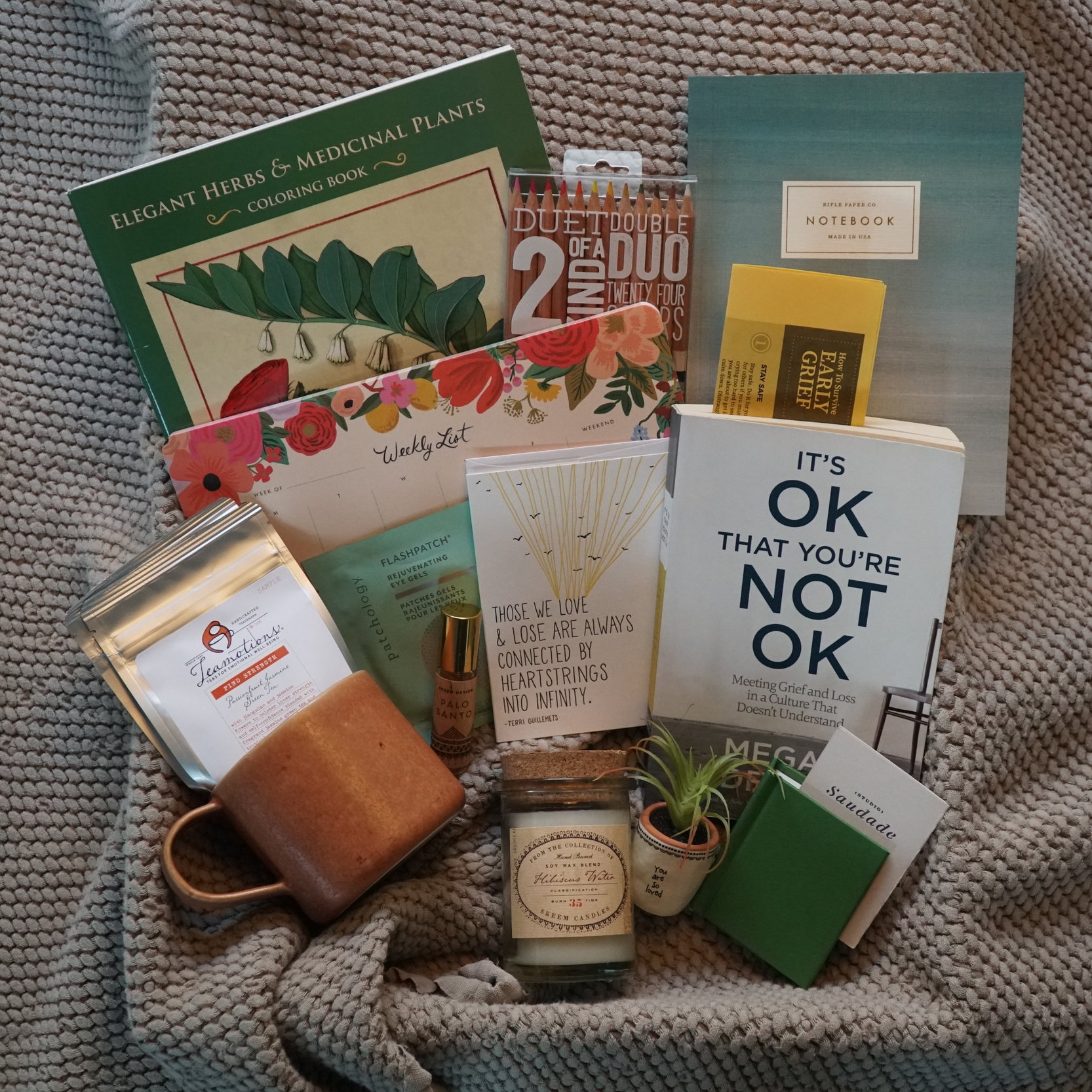 Our grief kits offer tangible, ongoing support to someone who has lost a loved one
Losing a loved one is one of the most difficult transitions we can go through in life. As a friend or family member of someone going through such a loss, it's not always easy to know how best to offer our support.
Our curated Grief Kits offer a meaningful and helpful pathway to offer much-needed support over an extended period of time.